What is Epidiolex?
Epidiolex is nothing like the shop bought
CBD oil
we are know. 
Epidiolex is GWpharma's lead cannabinoid product and is a proprietary oral solution of pure plant-derived cannabidiol, or CBD. GW's Epidiolex development is initially concentrating on severe, orphan, early-onset, treatment-resistant epilepsy syndromes including Dravet syndrome, Lennox-Gastaut syndrome (LGS), Tuberous Sclerosis Complex (TSC) and Infantile Spasms (IS).
GW's Epidiolex development includes two distinct programs:
FDA-authorized clinical trials program
GW commenced a series of clinical trials designed to obtain safety and efficacy data on Epidiolex to provide to the FDA and other regulatory authorities around the world, which is necessary to be considered for approval as a prescription medicine. Target indications currently include Dravet syndrome, Lennox-Gastaut syndrome, Tuberous Sclerosis Complex, and Infantile Spasms. In these trials, eligible patients are randomly assigned to receive Epidiolex or placebo added to their current treatment and evaluated over a specific period of time. These trials are "blinded" meaning that patients, families, and physicians do not know which treatment arm they have been assigned.
GW's current Phase 3 pivotal trials program for Epidiolex includes two Phase 3 trials in Dravet syndrome, two in LGS, one in TSC, and one in IS. The first two of these Phase 3 trials, one in Dravet syndrome and one in LGS, have showed significantly greater reductions in specific seizure types for patients taking Epidiolex compared to those taking placebo.  (see GW press releases: 14 March 2016 & 27 June 2016, 26 September 2016).
Epidolex in the US
Epidolex is a cannabis-derived medicine from GWphrama which has come into the fore in the UK after the legalization of medical cannabis, and the US medical industry; CBD & Cannabis products are now available on prescription via the NHS for a specified list of ailments. Epidoxlex is a synthetic form of Cannabidiol, or CBD oil, which is used to treat the symptoms of Epilepsy and various other brain disorders
Epidiolex, made by GW Pharmaceuticals, is set to be launched in the autumn after being approved by the US Food and Drug Administration (FDA) for the treatment of two rare and severe forms of epilepsy, Lennox-Gastaut syndrome (LGS) and Dravet syndrome, for patients from the age of two. 
The syndromes have a higher early mortality rate than other types of epilepsy and do not respond to many of the other drugs available. Epidiolex, an oral solution with a strawberry flavour that is taken twice a day, is the first medicine approved in the US for Dravet syndrome.
Advertisement
It should be available to prescribe by doctors in Britain and the rest of Europe by mid-2019 if the European Medicines Agency approves it early next year.
The FDA commissioner, Scott Gottlieb, said: "This approval serves as a reminder that advancing sound development programmes that properly evaluate active ingredients contained in marijuana can lead to important medical therapies. And the FDA is committed to this kind of careful scientific research and drug development." 
Philip Gattone, president and chief executive of the US-based Epilepsy Foundation, said: "For those living with intractable seizures caused by LGS and Dravet syndrome, Epidiolex represents a true medical advancement."
The most common side effects in the clinical trials were sleepiness, elevated liver enzymes that can cause liver injury (generally mild), diarrhoea, insomnia and infections. Among other epilepsy drugs, the most serious risks include suicidal thoughts and attempts.
What does Epidiolex do?
Over 500 Dravet and LGS patients took part in 3 robust clinical studies, making it the largest placebo-controlled, clinical study program in Dravet and LGS completed to date.
EPIDIOLEX clinical trials included patients who had typically failed 4 to 6 prior seizure medicines. These patients were also taking 3 seizure medicines at the time, but their seizures were still uncontrolled.
The most common side effects are sleepiness, decreased appetite, diarrhea, increase in liver enzymes, feeling very tired and weak, rash, sleep problems, and infections.
High Profile Epidiolex Cases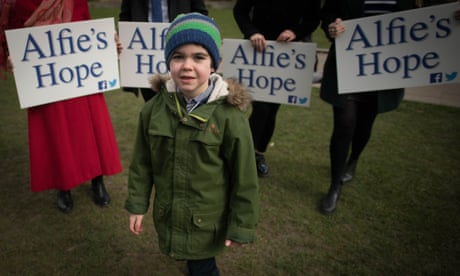 The UK home secretary has just launched a review into medicinal uses of cannabis following public pressure from the families of two sick children: 12-year-old Billy Caldwell and six-year-old Alfie Dingley, who have forms of intractable epilepsy that appear to be eased by the use of cannabis oil.
GW's chief executive, Justin Gover, stressed that Epidiolex was a prescription drug that had been shown to be effective in reducing seizures in clinical trials. "Cannabis oils are a very different thing. There's no regulation, no quality control and no information on dose and side effects." Gover said if GW was approached by the two boys' physicians to request Epidiolex, the firm would be able to assist.
Epidiolex is a purified form of cannabidiol (CBD), one of the hundreds of molecules found in the marijuana plant. It contains less than 0.1% of tetrahydrocannabinol (THC), which makes people high.
Epidiolex was developed by GW, which is based in London and Cambridge and employs 500 people in the UK, but is listed on the US stock exchange Nasdaq. It was founded in 1998 by the scientist Geoffrey Guy, who is now chairman, and a fellow biotech entrepreneur, Brian Whittle.
The firm has had a Home Office licence to grow cannabis for the past two decades, initially at secret farms in southern England and since 2016 at British Sugar's 18-hectare glasshouse in Norfolk, and two other glasshouses. The cannabis is moved to a secret location in the UK where CBD is extracted and purified, and made into a medicine.
More than 50 children in the UK have already been treated with Epidiolex free of charge out of 1,500 worldwide, mostly in the US, on a compassionate access programme. We are really interested to see how this plays out- we also wonder whether they will change the form of Epidolex to a vape, capsules or something else.
CBD Oil Scotland – CBD Paste – CBD powder – Stardawg – Cannabis Seeds – CBD Cosmetics – CBD edibles – best cbd oil UK